Scoliosis education for health professionals
Providing educational opportunities for health professionals to grow their knowledge about scoliosis, and provide quality and appropriate care to patients with scoliosis and other spinal conditions.
Our Approach
We know that there is no 'one size fits all' approach to scoliosis treatment, and the same applies to learning.
That's why we offer a variety of learning options that begin with introductory, knowledge based courses, right through to certification in our unique bracing approach (ScoliBrace).
We also offer a variety of continuing education course options (online and face-to-face) for the more experienced scoliosis trained health professional.
Designed by – and for – Clinicians
All courses and training is developed by the leading authority on scoliosis, Dr Jeb McAviney and his experienced clinical and educational team.
The multi-discplinary team has extensive experience treating patients with scoliosis and kyphosis, allowing course content to be scoliosis specific, evidence based and supported by their broad clinical expertise.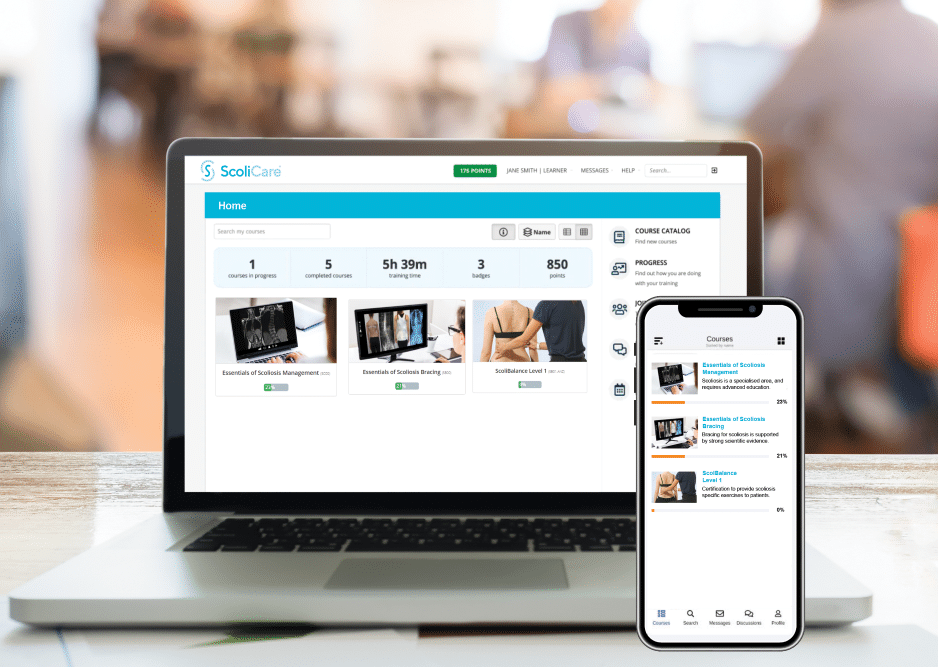 Seminars and workshops
Face to face events, held regularly throughout the year in major capital cities
Online learning
Online self-paced courses, delivered on a dedicated learning platform and available 24/7
Webinars & online events
Webinars and other live online events with specific themes, held regularly
Upcoming Courses & Seminars
Online Course: Essentials of Scoliosis Management
8 hour online course for Health Professionals. Now open for enrolments
ScoliBalance Certification Course
Register your interest to become Certified in Scoliosis Specific Exercise Rehabilitation with ScoliBalance®
ScoliBalance Basic (Level 1) Course - February 2023
Online Component: Immediate start | Face-to-face: 22nd to 24th February 2023, Orlando FL
Since 2013
200
Workshops and presentations
3000
Professionals educated
12
Different worldwide locations
99%
Overwhelmingly positive feedback