Webinar: Building
Your Resilience
Thursday 23 June 2022
7:00-8:30pm (AEST) | Online via Zoom
Special Scoliosis Awareness Month webinar
Building Your Resilience: Tips and strategies for navigating the scoliosis journey with a positive mindset
Having scoliosis can be hard. Whether you're a child, teen or adult, being diagnosed and embarking on a treatment journey can bring a variety of challenges, not just physically but also mentally and emotionally. Feelings of frustration, confusion and negativity can be hard to manage and for some patients, feel somewhat overwhelming.
What can patients with scoliosis do to ease these challenges, or perhaps even thrive?
Join us for this online talk and explore:
Tips for Building your Resilience
Ideas to manage difficult emotions when the times get 'tough'
Strategies to emotionally support a young person, partner or family member who has Scoliosis
Meet the Presenter, Michelle.
Michelle Wotton
BPsychSc, BPsych (Hons), PGCertAppPsy, MPsych (Clinical)
Psychologist, The Resilience Centre
Michelle is a Registered Psychologist from The Resilience Centre Sydney with 10 years experience working with adolescents, adults, and families in a variety of mental health settings.
She is passionate about helping people and provides therapy for those who may struggle with grief and loss, life dilemmas, developing and maintaining relationships and low self-esteem.
Key webinar details
Date: Thursday 23 June 2022
Time: 7.00pm – 8.30pm (AEST) Sydney, Australia
Cost: $10 – proceeds donated to Beyond Blue
Delivered: Online via Zoom
A zoom link to join will be sent after registration
Whether you're a patient, friend or family member of someone with scoliosis or a health professional, don't miss the opportunity to learn some practical tips and strategies to help everyone get the most out of the scoliosis journey.
Patients with scoliosis and their families
Grab your dinner, sit down with your family and enjoy the talk together. Questions welcome.
Interested Health Professionals
Better understand some ways to help patients with scoliosis on their journey.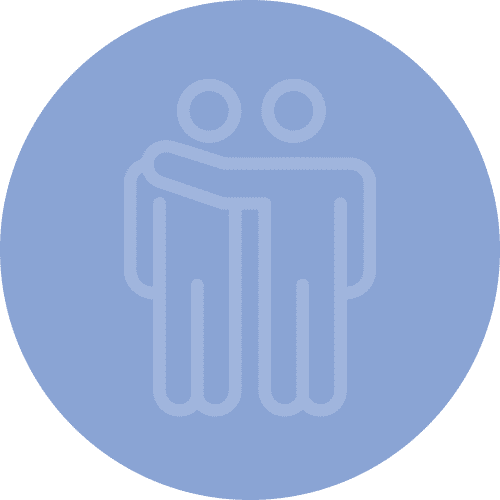 Friend, teacher or colleague of someone living with scoliosis
Explore ways of supporting throughout the journey, and tips for coping in varied situations.